Our beautiful Alaska lodge on the world-famous
Kenai River
Located on the bank of the World famous Kenai River, Cusack's On the Kenai has everything you need to create your dream "Alaskan Get Away." From our luxury rooms to our amazing fishing hole, you will always get the best of the best and a world class experience, while immersing yourself in the natural surroundings that Alaska has to offer. Our Kenai River lodge offers Kenai fishing charters that target Salmon and Halibut out of several nearby ports. We also have various fly out experiences for bear viewing, wildlife viewing, rafting, and more. Give us a call today to book the best lodging on the Kenai River.
Cusack's on the kenai
is for EVERYONE
It doesn't matter if this is your first time visiting Alaska or if you've lived in the state all of your life—Cusack's on the Kenai is your premier Kenai River lodging destination! As lifelong Alaskans, we will craft the perfect experience for you. Whether you want to catch the biggest salmon on the river, hike to the top of a mountain, or just want to hang out and take in the fresh air, Cusack's on the Kenai is for you! Our Kenai fishing lodge and tours has something for everyone. We're available to speak with you on the phone or you can contact us through our website if you have any questions or if you're looking to check on available dates.
We custom build
Your Alaskan Vacation Just for You!
Not everyone comes to Alaska for the same reason, and with so much to offer, it's hard to do everything at once! We Cusack sisters have lived here our entire lives, and we know how to give you the perfect adventure here in Alaska. Cusack's on the Kenai is located in the heart of Soldotna along the banks of the Kenai River. If you're looking for Kenai River fishing guides, Homer Halibut fishing, or Kenai bear viewing we have an adventure for you. We're standing by to assist with any question you have or you can simply book online.
See what they're saying about
Cusack's on the kenai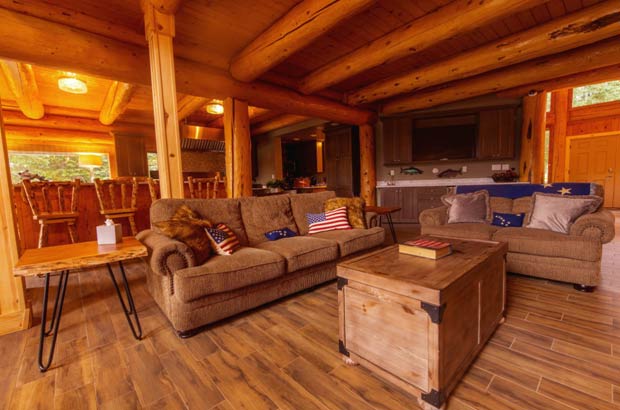 Book
Now!
We're excited to meet you!
Book your trip directly below or learn more
about what we can do for you!